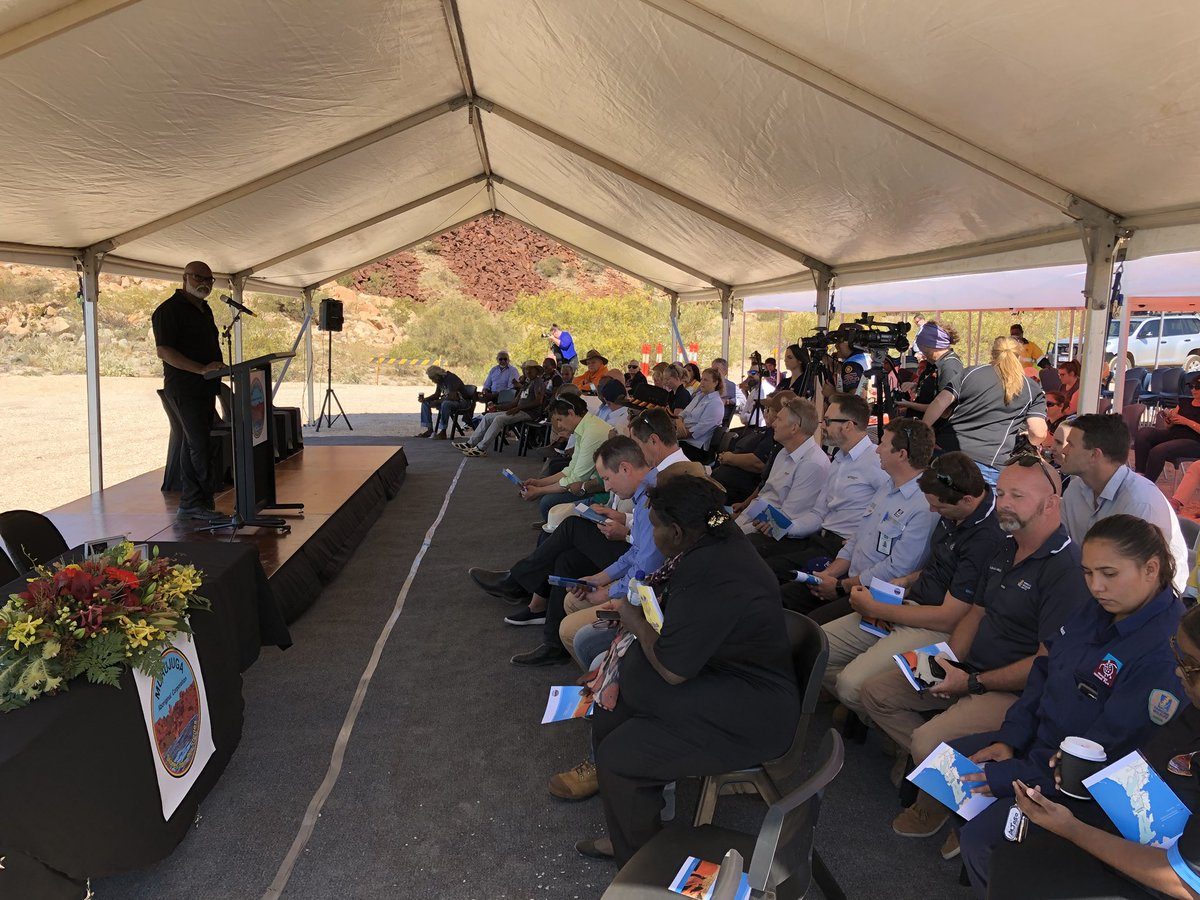 The nomination process for World Heritage Listing to protect the ancient Aboriginal rock art at Murujuga (the Burrup) has been officially launched at an event at Hearsons Cove in the Pilbara.
The Murujuga Aboriginal Corporation (MAC) which represents the traditional owners, the Ngarluma, Yinjibarndi, Yaburara, Mardudhunera and Wong-Goo-Tt-Oo people, has notified the State Government in writing and asked it to pursue World Heritage Listing.
Murujuga (in WA's north west) features the largest collection of rock art in the world and is estimated to contain up to one million images, some more than 35,000 years old.
MAC Chief Executive Officer Peter Jeffries said there was unanimous agreement among the Circle of Elders that MAC should pursue World Heritage Listing.
He said it was imperative the unique outdoor art gallery be preserved for future generations.
"As the custodians of this land, we have a duty to preserve our rock art because it provides a vital link to our culture, land, songs and stories," he said.
"Our people have been part of this land for tens of thousands of years, and this rock art tells the stories of our country, and our intrinsic link to it," he said.
"It is a record of our history, but more importantly, it's a record of our culture as it was given to us by our ancestors which allows us to continue to participate in our culture and defines who we are as Aboriginal people."
Mr Jeffries said MAC also believed that World Heritage Listing had the potential to help promote the Pilbara as a global tourism destination, which would provide jobs for local people.
"We believe that World Heritage Listing would highlight the importance of the rock art to the world and enable us to protect it for future generations," he said.
"We want to ensure that we can continue to share our culture, not just with our younger generations, but with the wider community.
"We want to share these stories with visitors to our land so that they can gain a greater understanding of Aboriginal history and culture."
Mr Jeffries said MAC was very pleased the State Government would support the World Heritage Listing nomination.
At the conclusion of the event, Mr Jeffries and other traditional owners signed a joint letter of support with Premier Mark McGowan.
The letter will be sent to the Commonwealth to begin the formal process for the World Heritage Listing nomination.